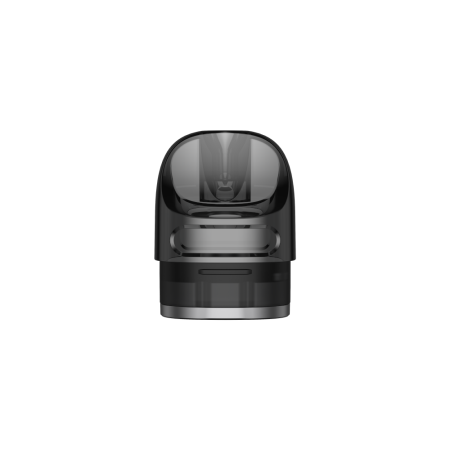 Aspire Flexus Q Replacement Pods
The Aspire Flexus Q pod is the easy to use replacement that fits your Flexus Q vape kit. It can hold up to 2ml of e-liquid and because it's compatible with the Aspire Flexus coil range, you'll experience an mouth to lung vaping style. Both coils are sold separately and mimic the inhale of a cigarette, creating a more discreet amount of vapour.
Features:
Refillable 2ml Pod
MTL Vaping
Aspire Flexus Coil Compatible
Side Filling
Supports 50/50 & High PG E-Liquid
To top up your Flexus Q pod, simply remove the silicone plug from the side and you'll be able to fill with up to 2ml of e-liquid. The 0.6 Ohm coil creates a little more vapour than the 1.0 Ohm version, but both will deliver an improved flavour thanks to their mesh build. For best results, we'd recommend using an e-liquid with a 50/50 or high PG concentration no matter which coil you choose. 
Contains:
Our products are designed for adults 18 years of age and over.  All our e-liquids, with the exception of the 0mg eliquids, contain nicotine which is a highly addictive substance.  Nicotine containing products should not be used by pregnant or breastfeeding women or persons of ill health.  Our products are not for sale or use by anyone under the age of 18.  E-cigarettes and nicotine containing products must always be kept out of reach from children.
---
Products Related to Aspire Flexus Q Replacement Pods
---