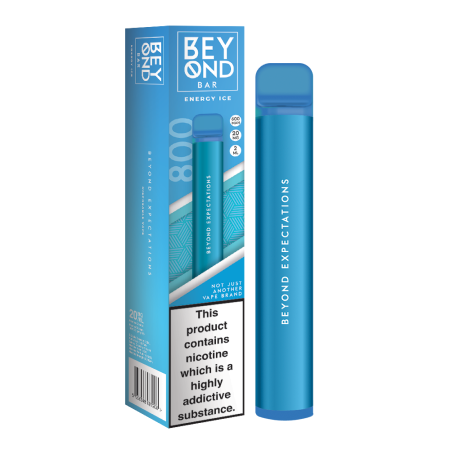 Beyond Bar Disposable Air Bar - Energy Ice
Beyond Bar Disposable Air Bar Energy Ice        
Relax and recharge whilst enjoying the fresh taste of your favourite energy drink with a chilling exhale.
Specifications
600 MAH Battery
20MG
2ML
Up to 800 puffs
Salt Nicotine
Nicotine per puff: 160MCG
In the Box
1 x Beyond Air Disposable Vape 
Our products are designed for adults 18 years of age and over.  All our e-liquids, with the exception of the 0mg eliquids, contain nicotine which is a highly addictive substance.  Nicotine containing products should not be used by pregnant or breastfeeding women or persons of ill health.  Our products are not for sale or use by anyone under the age of 18.  E-cigarettes and nicotine containing products should always kept out of reach of children.
---
Products Related to Beyond Bar Disposable Air Bar - Energy Ice
---