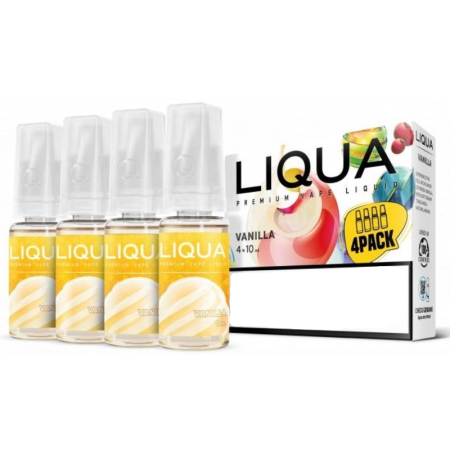 Liqua 10ml 4-Pack Vanilla
Liqua Vanilla Eliquid now available in a multipack of 4, Experience the full, rich flavour of French vanilla, with soft creamy tones and a natural aroma.
4 X 10ml Bottles 
50/50 PG/VG 
Available in 6mg, 12mg and nicotine strength.   
Our products are designed for adults 18 years of age and over.  All our e-liquids, with the exception of the 0mg eliquids, contain nicotine which is a highly addictive substance.  Nicotine containing products should not be used by pregnant or breastfeeding women or persons of ill health.  Our products are not for sale or use by anyone under the age of 18.  E-cigarettes and nicotine containing products should always kept out of reach of children.
---
Products Related to Liqua 10ml 4-Pack Vanilla
---